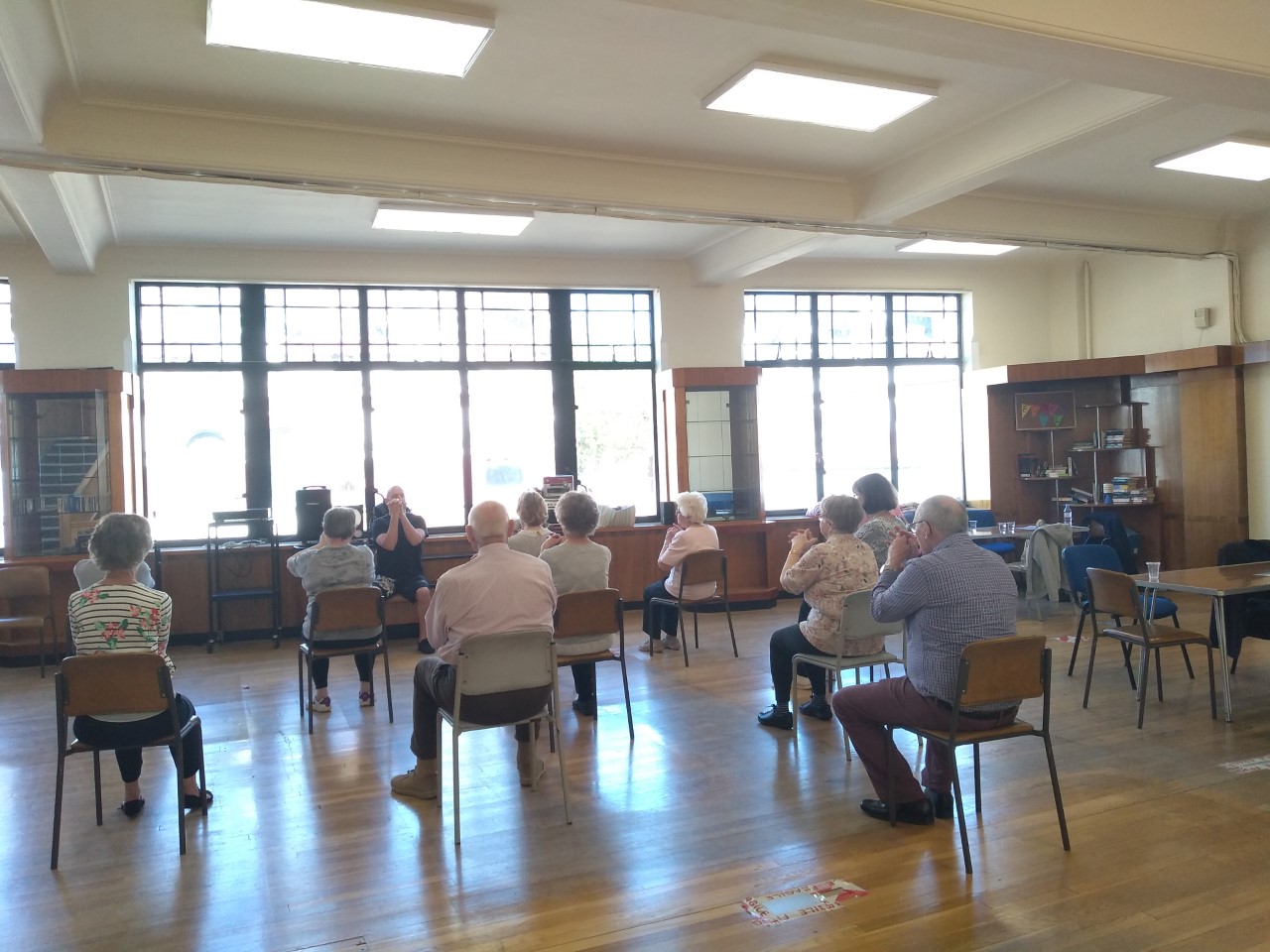 Fighting Frailty! NEW 12 week 'frailty prevention course' launched at the Community Hub.
Age Concern Southend launches new 'frailty prevention course' at the Community Hub.
The new 12 week course will run on Tuesday afternoons for 12 weeks from November-February, to help older people Fight Frailty. Designed as a progressive course to restore strength, balance and stability through tailored exercise, run by an experienced instructor – Tabby.
Tabby is a qualified Personal Trainer for 6 years and also has further qualifications in Boxing, Yoga, Yoga with Meditation, Circuit Training, Spin Class, Kettlebell Training and also Physiotherapy. She has held various classes at The Community Hub throughout 2023.
Instructor Tabby said, "An initial assessment will be carried out for everyone attending to get a brief understanding of their ability and what they want to achieve over the course. From this I'll be able to tailor exercises so everyone is getting the most out of the session. All exercises will be chair based – focusing on building strength and balance as we progress through the weeks. I'll be sure to make the classes fun too, I've very much looking forward to meeting everyone!"
Rob Woolley, CEO at Age Concern Southend, "As we get older, falling is quite common, and although most falls don't cause serious injury they can leave us feeling worried and anxious".
At Age Concern Southend we can help you stay active with regular classes aimed at older people to help you age better and keep you on your feet. We already hold fall prevention, tai chi, supportive yoga with chairs and body and brain sessions throughout the week. The aim of this new frailty prevention course is to provide regular and progressive exercise tailored to you so we can see measurable results. We hope the course will support, empower and improve the lives of those who take part."
Benefits of the course:
Improved static and mobility balance
Improved muscle strength
Improved reaction time
Improved flexibility and range of movement
Improved confidence
Reduced fear of falling
Reduced risk of injury
Greater ability to carry out every day activities
Who is the course for:
Older People are generally at higher risk of falling
People who have a fear of falling or a history of falling
People who have low confidence in their mobility
People who want to improve their mobility
People who would like to improve their general health & fitness
People who would like to improve their quality of life & wellbeing
Course details:
Every Tuesday 2pm to 3 pm from 21st November to 20th February 2024 *(excl. 26th Dec & 2nd January)
£60 complete course cost
Space for 15 participants
To book, please email: bookings@acsos.co.uk or call: 01702 345373